THE CASKET OF BUDAPEST - A WALK IN THE CASTLE GARDEN BAZAAR
The tour takes you through the most beautiful Hungarian neorenaissance building, which was designed by Miklós Ybl, the world famous architect. During the guided tour you will have the opportunity to visit some of the areas which can not be visited by the public.
Our experienced guides take you through the building complex from the Southern palace through the garden to the Guard's palace. The tour starts at the Tourist Information of the Castle Garden Bazaar and will take about 60-90 minutes. The tickets cost 2500 HUF each.
Booking in advance for groups is also possible in hungarian, english, german and french.
Please contact us for more information.
E-mail: idegenvezetes@varkertbazar.hu
Tel.: +36 30 198 52 74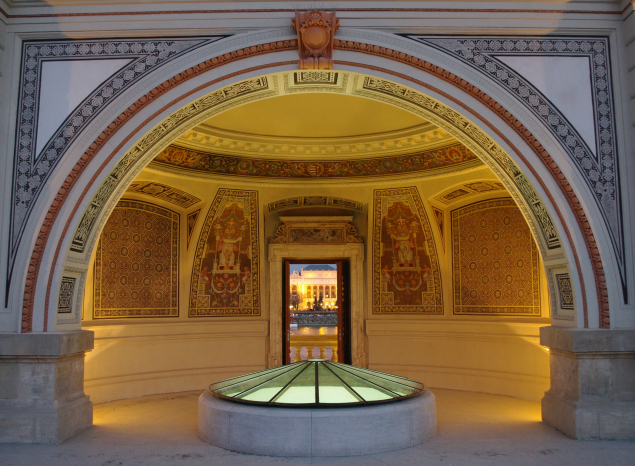 Buda Castle Hill is also home to a large interconnected cellar system that consists of natural caves created by thermal water and man-made passageways. The excavation of the jewish ritual bath, the Mikveh was significant because it proved a previously disputed theory true, according to which a synagogue mentioned also in the illustrated medieval chronicle Chronicon Pictum had operated here. The tour starts at the gates of the Mikveh and will take arounf 50-60 minutes. 
Warning: Routes in the western cellar system are not mobility accessible! The steps are extremely steep and the organizers take no responsibility for any harms.
Please contact us for more information.
E-mail: mikve@varkertbazar.hu
Tel.: +36 30 198 52 74
The maximum number of people at this guided tour is 30, so please buy your tickets in advance if you want your place to be ensured. Depending ont he amount of people, we are able to welcome guests who arrive randomly.